Restoration, retention and renewal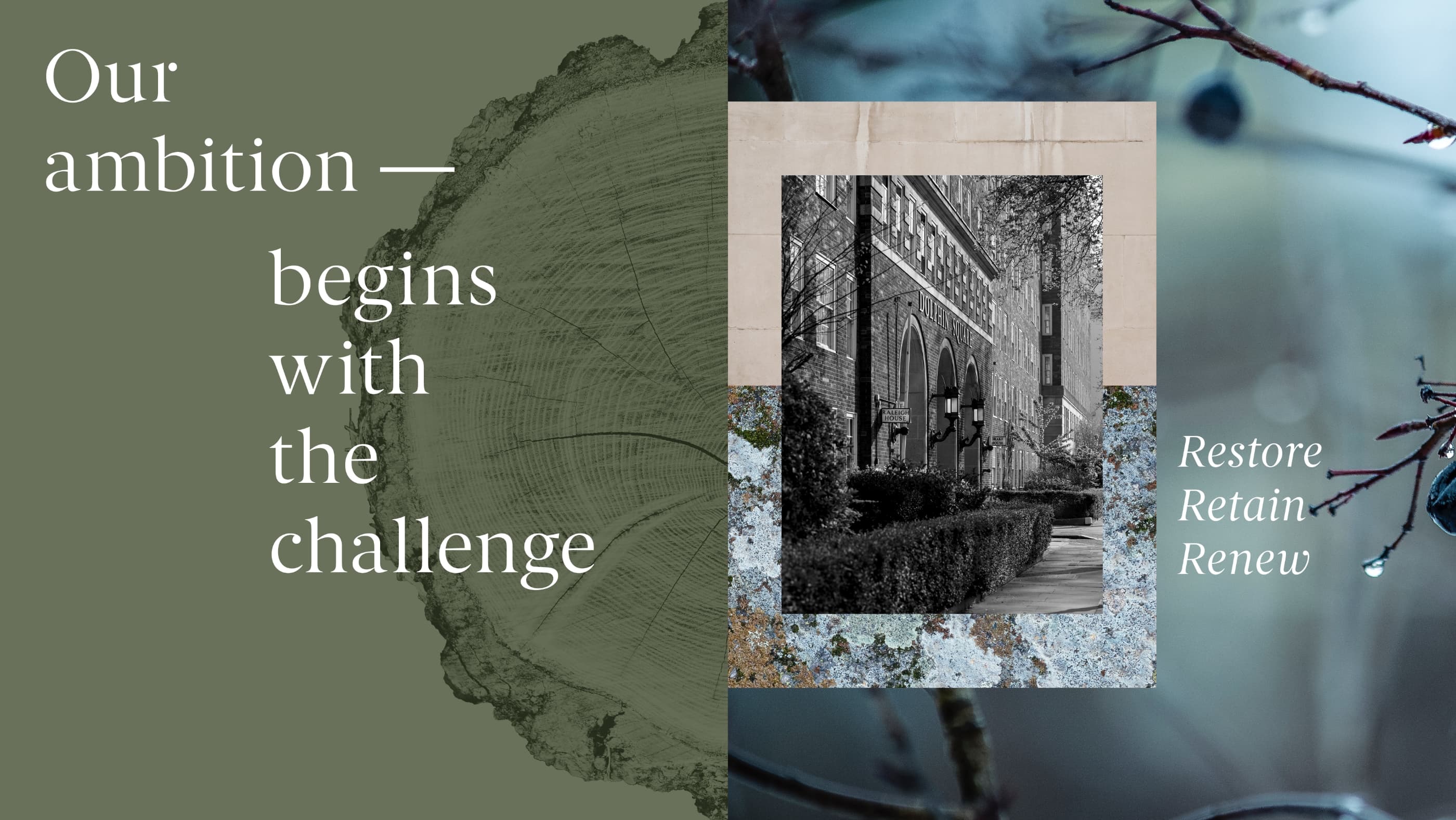 An evolving brand to guide the restoration, retention and renewal of Dolphin Square
We're coordinating the communication of the Restoration Programme - seven years of significant works, to preserve, modernise and recapture the spirit of Dolphin Square, restoring this classic 1930's building from its current state of dilapidated grandeur to a stylish, sustainable and inclusive place to live.
Retaining character, re-engineering to meet and exceed today's environmental standards to create conscious London rental living.
The best of new build BTR with the appeal of a period property
Alongside the Restoration Programme, we're supporting the leasing apartments yet to be restored, to maintain occupancy throughout the phased transformation.
We're building to launch and activate multi-channel promotion of the restored apartments - bringing a new product to market – prime, riverside, rental apartments and amenities, built at a generous scale, retained character and style with a sustainable heart...